It's Sunday afternoon and you want to take the family to the movies. You have a pay check in your pocket, but you're running low in your checking account. So what are you going to do? Deposit that check at our check-cashing ATM. We have one at each of our branches in Hutchinson, Haven, Newton, and Wichita. You get up to $500 instant credit on your deposit, with the rest of your deposit being credited within 48 business hours.

Using any of our Heartland owned ATMs you can access your accounts in order to make cash withdrawals, balance transfers and balance inquiries; helping you stay connected to your money 24x7! An HCU debit card is the key; contact our Phone Center staff to get yours today.

Heartland Credit Union Owned ATM Locations (unlimited free transactions on HCU accounts):
Address
Type
Building
City
Hours
900 E. 23rd

Deposit

HCU 23rd Ave.

Drive-thru

Hutchinson

24 hrs.

900 E. 23rd

Max (Deposit Automation ATM)

HCU 23rd Ave. -

Foyer

Hutchinson

24 hrs.

129 W. Avenue A

Deposit

HCU Ave. A -

Drive-thru

Hutchinson

24 hrs.

129 W. Avenue A

Deposit

HCU Ave. A

-Foyer

Hutchinson

24 hrs.

2900 N. Main St.

Max (Deposit Automation ATM)

HCU 29th & Main -

In Branch

Hutchinson

10 am - 6 PM

M-F

2900 N. Main St.

Max (Deposit Automation ATM)

HCU

29th & Main

-

Drive-thru

Hutchinson

24 hrs.

2900 N. Main St.

ATM

HCU

29th & Main

-

Drive-thru

Hutchinson

24 hrs.

1300 N. Plum

ATM

HCC Student Union

Hutchinson

7 am - 9pm daily

1701 E. 23rd

Promise Regional Cafeteria

Hutchinson

24 hrs.

103 S. Kansas Ave.

Deposit

HCU Haven -Foyer

Haven

24 hrs.

2201 S. Kansas Road

Deposit

HCU Newton -Drive-thru

Newton

24 hrs.

245 N. Waco

Deposit

Farm Credit Building

-Lobby

Wichita

7 am - 6 PM

M-F
We operate our own ATM network, to maximize transmission speed and uptime. Member convenience is a top priority for HCU, with 12 HCU ATM machines located in the central Kansas area, 8 of them deposit ATMs.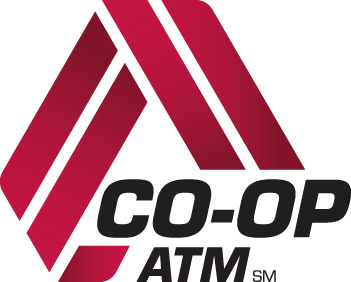 You can get cash at nearly 30,000 surcharge-free ATMs across the United States. Heartland Credit Union is part of CO-OP Network, the largest credit union-only ATM Network in the country, so you don't have to be near a branch to make ATM transactions. Click here to locate CO-OP ATMs using CO-OP's website.

Locate CO-OP ATMs with the CO-OP ATM Locator app: With the CO-OP ATM Locator app, you can find the nearest ATM by specific address, city, state or zip code. The app is easy to use, free, and there's no registration process. Just search 'CO-OP ATM Locator' in the iTunes or Google Play Stores, then download, install and use.
iPhone (iPad, iPod Touch) users: click here for more information
Android users: click here for more information
 
Text 91989 and Find the Nearest CO-OP Network Surcharge-Free ATM
Traveling out of town?  On vacation and need to locate a free ATM?  You can locate free ATMs from your cell phone!  It's simple and easy!  Here's how:


Send a text to 91989 from your mobile phone.  In the body of the text, enter an address, zip code or intersection.
In about 30 seconds, the service will reply with the location of the nearest free ATM.
If you would like more ATM locations, simply reply MORE to the message and additional locations will be sent to your cell phone!

*This service is FREE* - only standard text messaging rates apply.
ATM Safety Tips
We care about the safety of our members.  When accessing an ATM, please follow these simple safety tips:
Commit your PIN to memory. Do not write it on your card or keep it anywhere near your card. Do not share it with anyone
Do not give your PIN to anyone by telephone, even if the caller says he's from the credit union
Be aware of your surroundings and choose machines that are in well-lit open spaces
If anything about the machine or surroundings makes you uncomfortable, leave and find another machine
Have your card out or in your pocket when you approach the machine so you are ready to make a transaction
Stand directly in front of the machine and protect your card and Personal Identification Number (PIN) as you are entering it and be wary of individuals who may be watching as you make your transaction
Don't accept "help" from people around the machine
Take your receipts and transaction records with you (keep them in a safe place or shred them)
Wait until you leave the ATM area to count your money
If you are approached or followed when leaving the ATM, immediately seek out a well populated area or call the police
If a machine retains your card, contact the financial institution/operator immediately
Report a lost or stolen card to us at once

HCU Connect ATMs is another convenient and time saving part of the HCU Connect family of services.  Should you have any questions or comments, feel free to contact us.