Deposit checks in an instant with Heartland Credit Union's InstaCheck service! With InstaCheck, you gain the flexibility and convenience of depositing a paper check into your HCU checking account wherever and whenever it is most convenient for you! It's fast, secure and free. And just one more way HCU is helping you Get Connected to your finances. For detailed instructions on how to use InstaCheck please click on the Details tab.

How it Works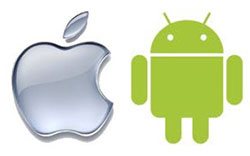 1. Make sure you have downloaded the HCU Mobile app available for iPhone*, iPad*, and Android devices. To download the app, simply go to the Android Market or Apple App Store and search for "HCU" or "Heartland Credit Union".
2. Sign on to your account on your HCU Mobile app using your HCU Online user ID and password
3. Choose "InstaCheck" from the app menu options.
4. Select the account into which you want to deposit the check
5. Enter the amount of your check. Remember to sign the back of your check to endorse it.
Endorsement on back of check should include the following:
        Member Signature
        For Deposit Only
        Heartland CU
        Account Number
6. Snap pictures of the front and back of your check.
7. Submit the check for deposit (this may take a few short moments to process)
8. Get on with your day!
9. Retain the check for 60 days, then destroy or mark VOID on the check.
*InstaCheck is not available for the following:  Apple iPod Touch 4th generation or older, Apple iPad1 and Apple iPad2.  This is due to low camera resolution causing a bad user experience.