Free workshops to help put you in control of your finances
USD 266 Preferred Partner Events
We're committed to providing the tools and financial tips you need to help you reach your financial goals.  As a Preferred Partner of Heartland Credit Union, you can take advantage of several workshops throughout the year to help grow your financial knowledge.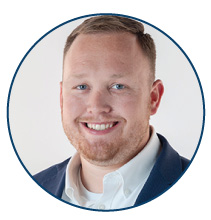 Please Join Us
You're invited to join Sr. Branch Manager Tyler Harrison and other members of the Heartland staff for educational workshops focused on topics important to your financial well-being.  We'll make sure you're armed with the knowledge you need to make the best decisions for your financial future.  Dinner will be served at each workshop.
Workshop topics:
Monday, May 8, 5:30 pm:  Auto Buying Tips
Monday, September 11, 5:30 pm:  Identifying Scams
Monday, October 9, 5:30 pm:  Investing and Planning
Monday, November 13, 5:30 pm:  Know Your Credit

Location for All Workshops:
Heartland Credit Union
3777 N. Maize Road
Community Room, located on the north end of the building
Dinner will be served, and you can register to win a $50 HCU Visa Gift Card.