HCU Overdraft Protection is there to help you make ends meet
Overdraft Protection
We're here to lower the cost of everyday "oops" moments with Overdraft Protection for your HCU Rewards Checking account. You won't have to worry about being declined when making a purchase or turning that $4 latte into a $30 cup of coffee full of fees. Overdraft Protection can deliver help to you when you need it most.

We're over high overdraft fees. We've lowered overdraft fees from $28 to $5 and the overdraft line of credit transfer fee from $4 to $2. It's your financial safety net.

Get low balance, returned check, and transaction text or email alerts. It's everything you need to be in control of your money. Log in to HCU Digital Banking to set up alerts.

Overdraft Protection is included with every HCU Rewards Checking Account.  Overdraft Lines of Credit, Share Transfers, even Courtesy Pay to help you when you need it the most.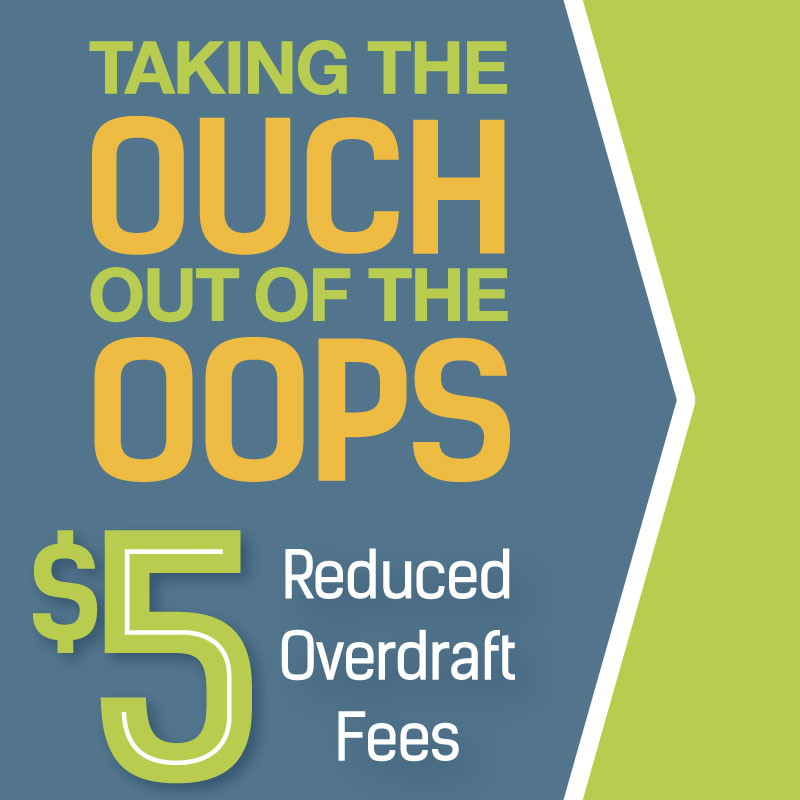 Overdraft Protection Features
No enrollment or annual fees
Included with Rewards Cash Back, Rewards Dividend Checking, and Gateway Checking accounts*
Covers overdrafts from checks, in-person withdrawals, debit card transactions, ACH debits, bill payments and ATM transactions