Helping improve financial literacy
At HCU, we believe it's never too young to start learning about money.  Having a good understanding of saving, spending, and budgeting helps set our youth up for success down the road.  Heartland provides many different resources for schools including lesson plans, classroom demonstrations, and even an interactive financial literacy fair, Bite of Reality.  Let us help you make sure your students experience financial well-being.   
Lesson Plans
We have several different financial literacy lessons complete with lesson plans, handouts, and videos to help make financial education fun and simple.   

Classroom Visits
If you would like assistance with financial literacy, our team is happy to come into your classroom and teach a lesson or help you set up a series of lessons for your students.

Bite of Reality
For the ultimate in financial literacy, we have our Bite of Reality simulation that brings financial education to Middle Schools and High Schools.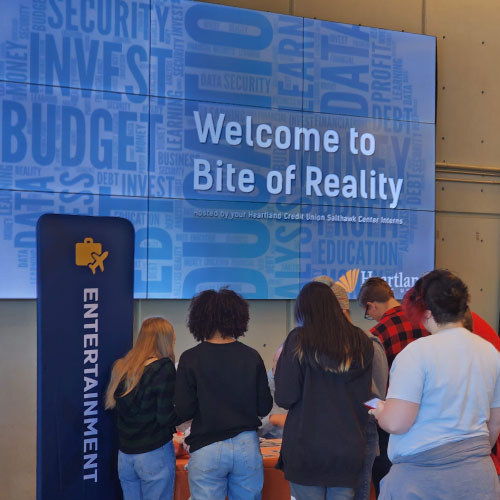 Contact HCU For Financial Literacy Assistance
Financial Literacy Classroom Resources

Click the links below to download lesson plans and other resources for your classroom.