What would you do with an Anything Loan?
Anything Loan
Whether you need to consolidate debt to save money, buy a new car, or you simply want to take a vacation, we're here to help with an Anything Loan.  With low rates, flexible terms and fast approvals, we'll work with you to get what you need, or almost anything you want.

Get into the new or used car you've been dreaming of.  An Anything Loan will save you money with rates as low as 2.49% for up to 60 months.

Get ready for fun in the sun this summer with a new motorcycle, ATV, or boat!  Because sometimes, you just need to have a little fun.

Take control of your finances. Consolidate your high interest debt into one lower payment and you could save hundreds of dollars.

Maybe you want to upgrade your mower, pay an unexpected bill or even take the family on a vacation.  We've got you covered.
Have an HCU representative contact you about your Anything Loan.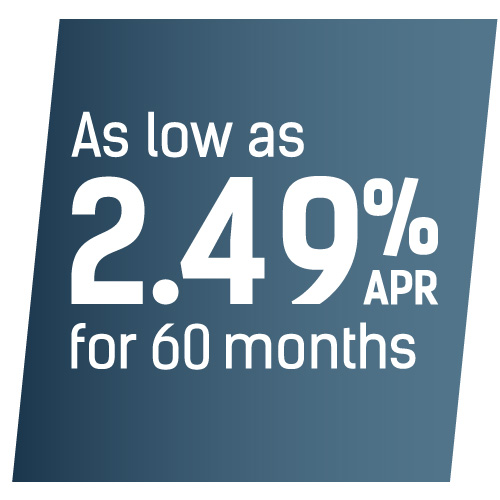 Anything Loan Features
100% financing available to qualified borrowers
Terms up to 60 months
Low rates
Instant online approval
Apply online, visit our Hays branch, call our eBranch at
800.428.8472
, or video chat via the Heartland Connections app.
Apply Now
**Limited time offer. Membership required. New HCU loans only. Subject to credit approval. Not applicable for real estate loans or certificate loans. Fixed Annual Percentage Rate secured, assumes; online application for a new Heartland Credit Union consumer loan for a minimum of $5,000, Tier 1 credit, and Heartland Credit Union Checking with direct deposit. For example: A $5,000 loan at 2.49% would require 36 monthly payments of $144.28 per month. Unsecured loans add 3.5% to APR.