Changes to HCU Credit Cards
Here to keep you informed.
Credit Card Conversion Complete
On August 19, 2023, we converted to a new credit card processor to ensure we offer our members the highest quality financial services available. Soon, credit cardholders will benefit from enhanced features and services, including streamlined credit card management from inside HCU Digital Banking, new rewards for Diamond Awards Visa cardholders, industry-leading fraud detection, and more. One thing that won't change is 24/7 credit card support, making sure you have access to the resources you need anytime, anywhere. It's the Heartland Way.

Credit card transactions are now available and payments can be made inside HCU Digital Banking. Cash advances are still currently unavailable. The awards site for Diamond Awards and Your Rewards credit cards will be available soon. We appreciate your patience.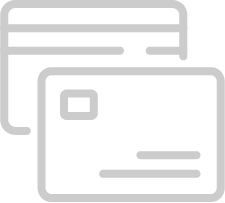 What You Need to Know
While we're working behind the scenes, you will be able to continue to use your credit card to make purchases as normal, but be sure to read the important dates below to stay informed about the changes ahead.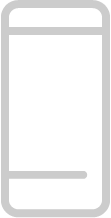 Seamless Card Management
Shortly after the conversion, instead of using a separate app to manage your credit card, you will be able to do the same tasks inside of HCU Digital Banking.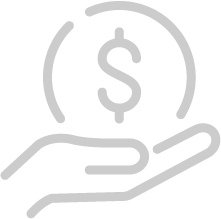 More Rewards
In addition to the travel, cash, gift card, merchandise, and donation redemption options, you'll be able to redeem your Diamond Awards points for statement credit as of September 5.
HCU Personal and Business Credit Cards
After 5 p.m. central, MyCardRules will no longer support HCU credit cards. After the conversion, you will be able to seamlessly manage your credit card inside HCU Digital Banking instead of having to log in to a separate app. Stay tuned for more information!
After 5 p.m. central, 360Control will not be available to business users until August 21.

History will NOT be migrated to the new platform, so be sure to download any history and/or reports you will need following the conversion. For assistance, please call 800.428.8472 ext. 462.
Diamond Awards site will be unavailable.

Although you cannot access the site, you will continue earning points for all of your purchases.
Your points will be migrated to the new Your Rewards site (the replacement for the Diamond Awards site).
MyCardRules no longer supports HCU credit cards, and credit card features in HCU Digital Banking will not be available for a short time following the conversion.

As of August 22, transactions and payments have been restored inside Digital Banking.
Soon, alerts and controls will be located inside HCU Digital banking instead of having to log in to MyCardRules in a separate app.
Businesses utilizing 360Control can log in to the new platform.

Your username will stay the same, but you will need to create a new password upon first login.
The Your Rewards site will be available to members to replace the Diamond Awards site.

Your points will be migrated to the new Your Rewards site.
You will access the Your Rewards site in the same location as the Diamond Awards site inside HCU Digital Banking.
Frequently Asked Questions
Will I receive a new credit card?
No, HCU will not issue new credit cards for this conversion, so your credit card number, expiration date, and CVV will remain the same.
Will I need to re-establish alerts and controls for my credit card?
Will I need to re-enroll in eStatements?
Will I have access to my credit card history?
Will my due date for my credit card payment change?
Will my statement closing date change?
Will I need to re-enroll in autopay to pay my credit card bill?
Will I have to set up new recurring transactions?
Will I lose the Diamond Awards points I've accumulated?
How can I view and redeem my Diamond Awards points after the conversion?
Will there be changes to the Diamond Awards options?
Who should I contact if I have questions regarding my HCU credit card?