Celebrate with rates as low as 9.99% APR*
Holiday Loan
It's the most wonderful time of year which means it's time to focus on what matters most – celebrating the season by making more memories. Open a Heartland Credit Union Holiday Loan and enjoy low rates, plus easy and flexible payments.

Make a list and check it twice with rates as low as 9.99% APR up to $2,500. Enjoy the holiday season knowing that everyone on your list has a gift under the tree.

Tis' the season for holiday travels! Whether you're going home for the holidays or taking a beach vacation, the Holiday Loan is here to help you build priceless memories with those you love.

Apply online today. It's quick and easy—then enjoy no payments until after the holidays!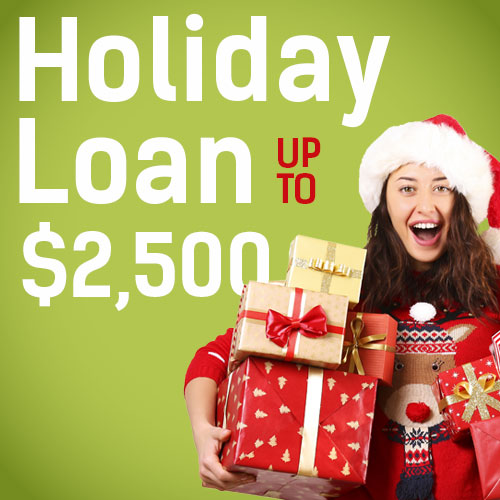 Holiday Loan Features
Signature loan, no collateral required
Rates as low as 9.99% APR*
Easy online application
12-month term
No payments until after the holidays**
*Membership required. Based on credit approval. Fixed-rate Signature loan assumes a credit score of 725+, HCU checking with direct deposit. Minimum loan amount $500. Maximum loan amount of $2,500. For example: A $1,500 signature loan at 9.99% would require 12 monthly payments of $132 per month resulting in an APR of 9.99%. Offer ends 12/31/22. **No payments due until January 2023.
Apply Today