A chance to win up to $5,000.
Save-To-Win
Who knew saving money could be so much fun?  Open a Save To Win certificate with as little as $25 and you could win up to $5,000. Add to that a great rate, and your savings will grow even faster.  You can make deposits anytime either online or in-branch and you earn entries into a cash drawing for every $25 deposit.  Not only are you building your savings, you might win some serious cash.  It's a win-win.

With monthly, quarterly and yearly prizes, you could win cash to really boost your savings, up to $5,000.

Once you open your Save-To-Win Certificate, you can deposit funds at any time. Every $25 deposit is an entry to win.

A minimum investment of just $25 will open a Save-To-Win Certificate and get you on your way to saving.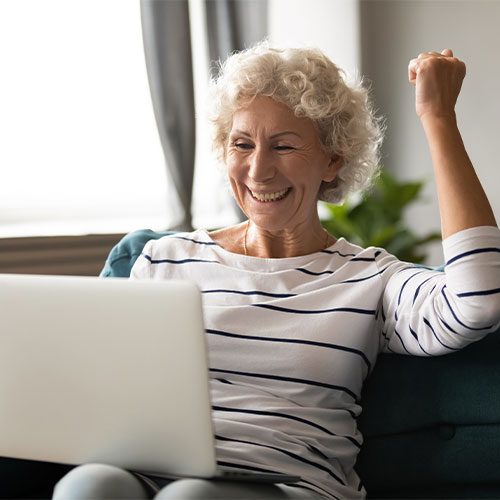 Save-To-Win Features
Open for just $25
Add-on anytime during the 12-month term to earn entries
Every $25 deposit includes entry to win monthly and quarterly prizes up to $5,000
Earn up to 10 entries per month
Earns better dividends than a standard savings account
Click to view the official rules