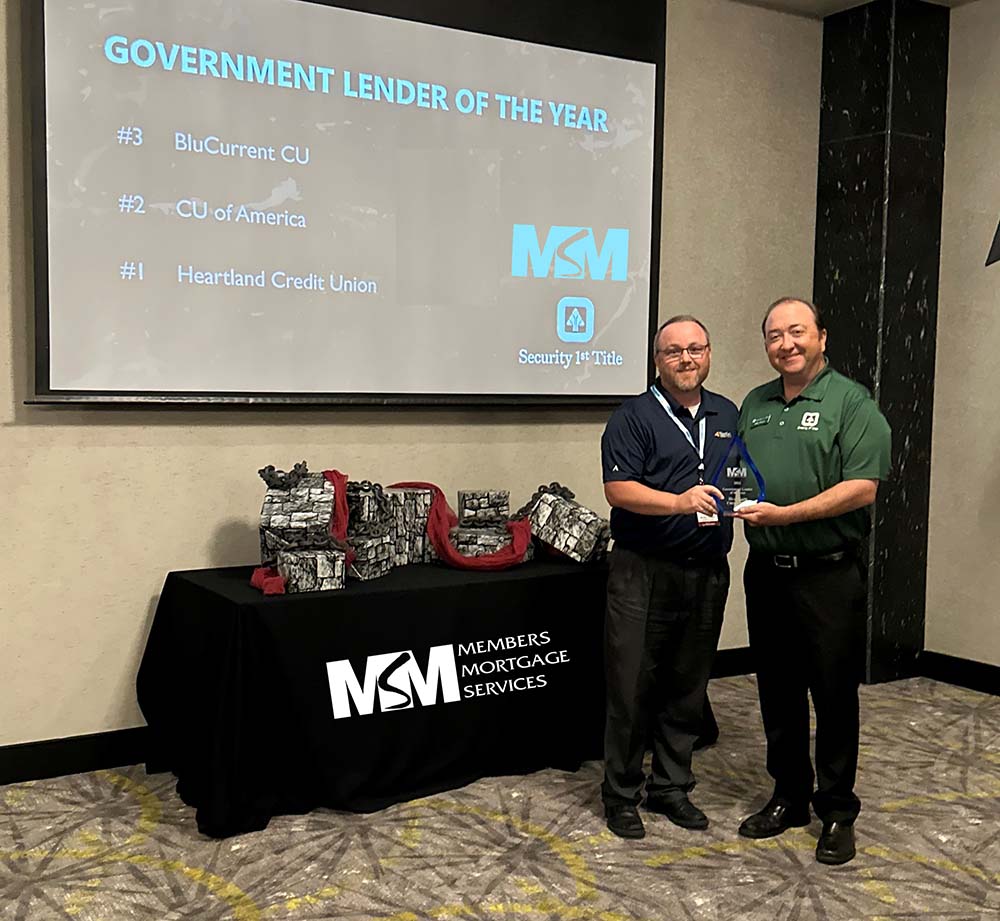 June 8, 2023
Heartland Named Top Government Home Lender
At the recent Members Mortgage Services 2022 Annual Meeting, Heartland Credit Union was named the 2022 Government Lender of the Year.  This marks the second year in a row HCU has been honored with this award. 

In 2022, HCU's Real Estate department closed over $6,000,000 in government loans through Members Mortgage Services (MMS).  This placed HCU in the top spot over 47 other credit unions that MMS serves throughout the Midwest.  Government loans include FHA, VA, and Rural Development loans. 

Heartland Credit Union offers many different types of home loans from conventional fixed-rate loans to government products to even in-house programs.  This allows HCU to get members into their new home with the loan that is right for them. 

"It's an honor to receive this award for the second straight year," remarks Michael Lorimor, VP of Real Estate Lending with HCU.  "Our team of Real Estate Loan Consultants is dedicated to finding the right home loan for our members.  If a government loan is the best fit, we work to make the process as easy as possible." 

MMS serves 48 credit unions across four states in the Midwest.  They provide home loan services to both credit unions and their members.  Once a home loan is closed, MMS provides payment and escrow services to members, so they always have a local point of contact, whether through their credit union or MMS.